A New York Times article Weather May Not Affect Back Pain, printed mid-July, cited a study showing that weather may not affect back pain. The purpose of the study was to explore the often-heard complaint from patients diagnosed with persistent pain related to muscles and bones (musculoskeletal pain) that weather changes cause an increase in pain. The study was based on an analysis of 993 patients who had seen their physician in 2011-2012 complaining of an episode of sudden back pain. These were not patients with a history of back pain.
So this article does not actually examine patients who already have back pain to see if the pain is increased with bad weather. In my practice, at NMPI, I have patients who can tell me a snowstorm is coming 3 days before it occurs. Although studies of the association between weather and pain are not uniformly supportive of the connection, a study done in 1995 of 558 patients with chronic pain found that 2/3 experienced an increase in pain and most of them prior to the occurrence of the bad weather.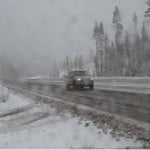 I have patients whose pain is so severe with bad weather that they can hardly get out of bed. Although there is no good scientific explanation for this association, some suggestions have been offered. When the barometric pressure falls, the air pressure in a painful joint may continue to be a little higher than the air pressure on the outside of the body, causing an increase in pain. Another explanation is that cold and/or inclement weather decreases the amount of time you are outside and active. Patients with musculoskeletal problems (i.e. muscle pain and arthritis) often feel worse with inactivity. In addition cold weather causes the blood vessels in the hands and feet to constrict, which can decrease the amount of available oxygen, resulting in increased muscle pain.
If your history indicates that bad weather causes an increase in your pain, it is likely that your flare up is most likely not an indicator of physical deterioration. Additional pain can be reasonably treated with increased medication for the brief period of weather related pain.