The baseball season just opened and already players are calling off their first few games due to "tweaked knees" and "sore backs". As the sun is starting to come out, and the snow is (FINALLY!) melting, many of us are anxious to get outside and start playing sports again. However, this is also a time where pain can start rearing its ugly head. Many people forget to limber and stretch properly before AND after playing sports, causing strains and sprains of muscles.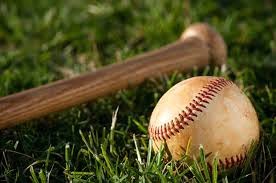 So keep in mind these important tips to get moving again this spring:
Do gentle limbering stretches every day to help maintain flexibility of your muscles.
Stretch before and after any exercise.
Start slowly – if you haven't moved all winter, start with simple exercises, like walking, before starting anything more difficult.
If you're feeling extremely sore the following day, it means you may have done too much. Cut back on the difficulty and amount of time the next time you exercise. Slowly increase the difficulty and the length of the session. A safe rule of thumb is to start out after a long layoff at 50% of your prior routine and then increase 15-20% every 5-7 days as long as you feel okay at any level before going to the next.
Drink lots of water!